TL;DR Science: Classification of Animals as it Relates to Humans
By Thomas P.
December 08, 2021 · 1 minute read
Biology
Environmental Science
In this article we are going to explore the classification of humans and why we are classified the way we are. The classification of animals is quite convoluted but this article will provide you with a brief overview of what you need to know (especially as a student in Biology): 
Before we begin we must make a few clarifications: 
The classification system typically groups living things from in the order of least specific to most specific: Domain, Kingdom, Phylum, Class, Order, Family, Genus, Species. These groupings are called clades, as they group (typically) the living thing by common ancestor. 
undefined
However, there are a few exceptions to rule above: some clades may be within the prescribed groups above for example you might have an suborder or infraorder that are subgroups of the order clade; or you may have a superorder that might be a clade between the class and order clades. 
Initial classification

Phylum Chordata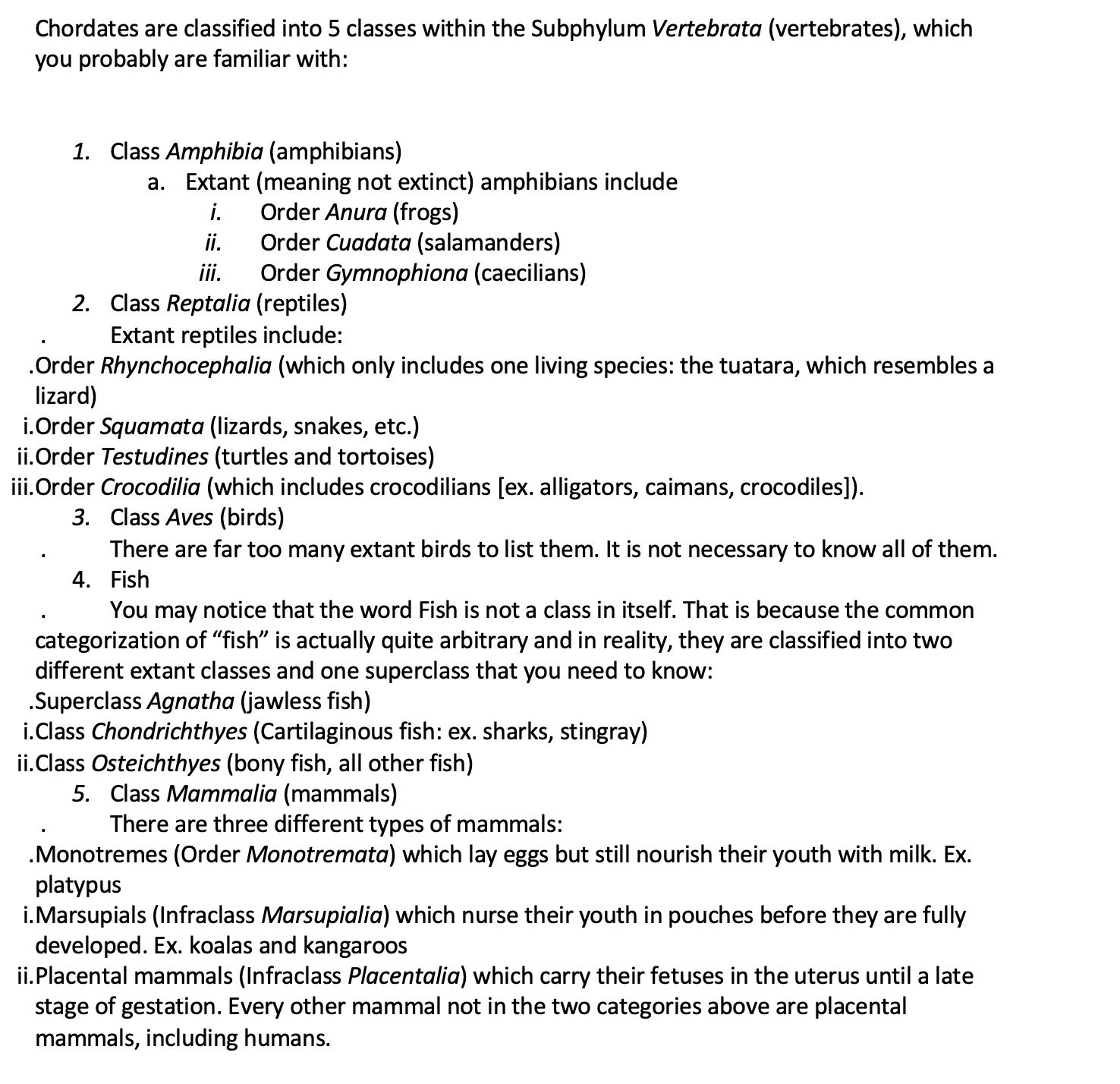 Types of placental mammals
There are quite a few different orders of mammals; among, most prominently are the orders:
  Rodentia (Rodents) 
  Chiroptera (Bats)
  Eulipotyphla (e.g. moles, hedgehogs, shrews) 
  Primates (Apes, Monkeys, Tarsiers, Lemurs, etc.; includes humans)
  Carnivora (most often consisting of placental mammals that are carnivores, with a few exceptions)
Specific classification of Humans after Order Primate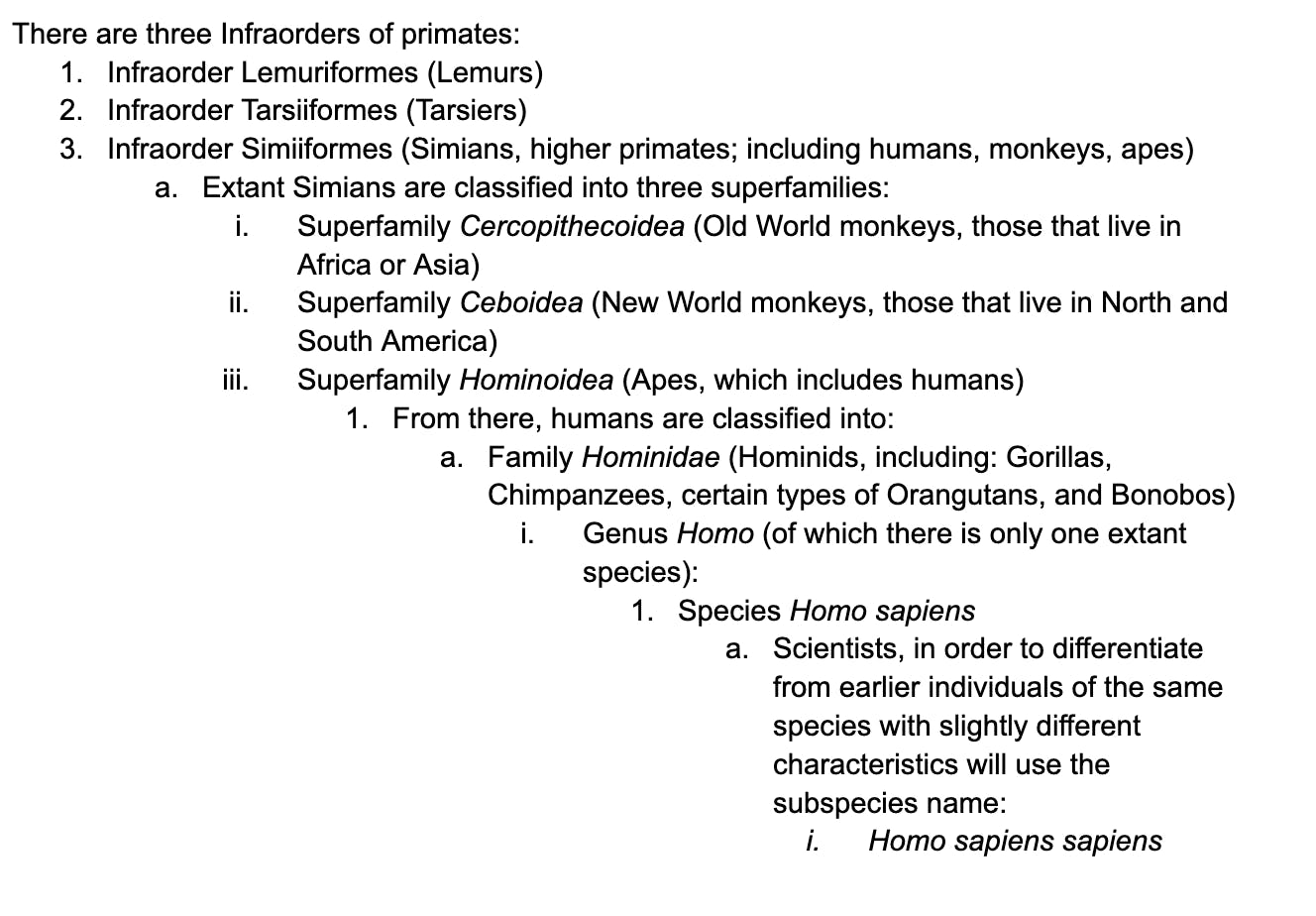 Sources
https://a-z-animals.com/animals/human/ 
https://teara.govt.nz/en/table/12130/classification-of-humans 
https://www.britannica.com/animal/primate-mammal
Did you enjoy this article?
About The Author
Thomas is a student at Eastside High School.