TL;DR Science: The Future of Remote Patient Monitoring (RPM):
By Aya D.
July 29, 2023 · 1 minute read
Medicine
Biology
Engineering
Computer Science
What is remote patient monitoring?
Remote patient monitoring is an innovative approach in healthcare that utilizes advancements in information technology to gather patient data outside of the conventional health care environment. It is also referred to as remote patient management, remote health monitoring, or remote physiologic monitoring.
How does it take place?
Health information can be obtained in two ways for remote patient monitoring: either through manual collection and entry into a system, or through the use of biosensors, fitness trackers, and similar wellness devices that automatically or consistently gather relevant health data. Once collected, this data is securely transmitted to healthcare providers situated in different locations, allowing them to access, assess, and intervene in real-time. Providers may focus on measuring various indicators such as heart rate, vital signs, sleep patterns, and glucose levels, enabling them to provide ongoing care to their patients from a remote setting.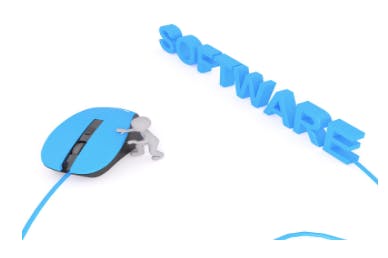 What is the software needed to ensure the success of it?
To ensure the success of remote patient monitoring, several software components are needed. These software elements work together to enable effective data collection, transmission, storage, analysis, and communication between patients and healthcare providers.
Patient monitoring applications: It collects health data from sensors or wearable devices, provides patient instructions, and transmits the data securely to health care providers.
Electronic Health Record system(EHR): This system is crucial for storing and managing patient health information. It allows healthcare providers to access and review patient data, track trends over time, and make informed decisions based on the information provided by the remote monitoring system.
Data analytics and reporting tools: These tools help healthcare providers analyze the collected patient data, identify trends, and generate reports. Data analytics can provide valuable insights for early detection of potential health issues, tracking progress, and making data-driven decisions for personalized patient care.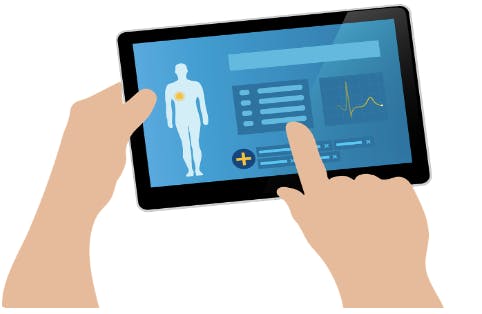 What are the benefits of remote patient monitoring?
RPM offers several benefits for both patients and healthcare providers:
Improved access to care: RPM enables patients to receive care regardless of their geographical location.
Timely intervention and early detection: Continuous monitoring of patient data through RPM enables healthcare providers to detect any changes or abnormalities promptly. Early identification of potential health issues allows for timely intervention, preventing complications and reducing hospital readmissions.
Cost savings and resource optimization: By reducing the need for hospital visits and preventing complications, RPM can lower healthcare costs for both patients and providers. It optimizes the utilization of healthcare resources, minimizes unnecessary hospitalizations, and allows for efficient allocation of medical staff and resources.
While remote patient monitoring (RPM) offers many benefits and can be a valuable addition to healthcare, it typically does not provide a full alternative to in-clinic visits. RPM is designed to complement traditional healthcare and enhance patient care, but there are certain aspects of in-person visits that cannot be fully replicated through remote monitoring alone. Here are some factors to consider such as physical examinations, complex tests, emergencies and of course the patient comfort.
TLDR:
Remote patient monitoring aims at improving patient care through digitally transmitted health- related data. This allows early detection of disease decompensation and intervention, patient education and improves patient- physician relationship. Despite its relevance, it can not be an alternative to in person clinical reviews.
Did you enjoy this article?
About The Author
A bit of a nerd when it comes to biology.